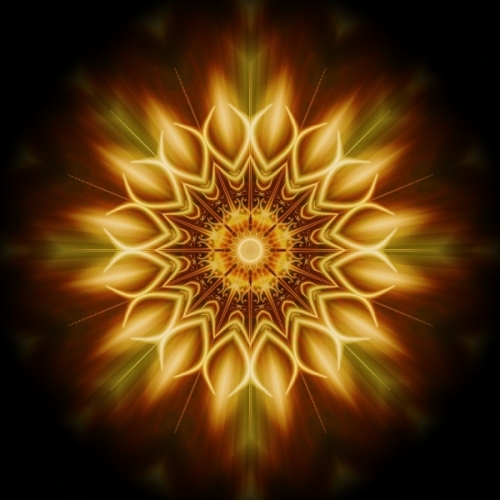 I.
I come from the side of the land, from semi-dry soil and rocks, from oak and pine trees, she tells herself. The rain nourishes me. There is a stream flowing through me, a familiar part of the landscape that I do not even notice on most days.
But she was always afraid of the sea and its depth.
She came to the sea when she started to feel again. Love, pain, her body, its longings. On the beaches of Sour and Batroun, she approached the waves like a worshipper in despair, praying to heal her soul. A few years later, she was still a worshipper, but also more of a tourist. She spent a few hours at the beach, but mostly tanning by a pool. She marveled at the sea's calmness and its aggressiveness. She took mental pictures of it. But like a tourist she wasn't ready or wasn't able to be part of it. She could not yet let go and fully trust the waters.
At a private coastal resort in Khalde, where she went alone because it was the middle of the week and her usual companions were at work, Amal was reminded that the sea does not hide its history for anyone's convenience. And the history of this shore was clear in its pollution. It was only her second trip to the beach this year, and because her need for communion with the salty water was stronger than her better judgement, she carried a few drops in her palms and released them on her head and neck, burning under the August sun. But she could not wash her face as she had wanted to.
In the back of her mind, Amal carried all the stories that she had once heard of violence against the waters: in 1988, hundreds of barrels of toxins from Italy were sent off to Lebanon, thrown into its sea and its mountain streams, or used by the people as food and water containers*; in 2003, the cement-plant Holcim spilled fuel into Chekka's shore; in 2006, Israel's bombing of the Jiyyeh plant unleashed more oil into the sea. And many more stories of destruction, like the brown water and the shreds of blue and black plastic bags floating around her. These were stories she had recounted to her students during her many digressions from the assigned school textbooks.
What she would shortly realize was that water has not numbed itself to knowing, despite the violence against it, that every drop of water is aware of the story of every other drop on this planet. Every drop knows as much of what happens on the Lebanese coast as it does of oil spillages in the Niger Delta, of toxic wastes in the rivers of New Mexico, and of acid rain falling on industrial cities around the world.
As she gathered her beach gear into her blue gym bag and was about to head home, she closed her eyes and had a strong feeling that she was running back to the sea, diving in, zigzagging her way like an eel, at first struggling, then swimming freely. When she opened her eyes a few minutes later, it was like she had been in the sea for hours, had become part of the water, not through reading about environmental issues or meditating from the safety of her beach bed, but by living it. She wrapped the towel around her body again, her skin convinced that it was dripping wet.
II.
It was a Sunday morning with its Sunday rituals. Amal was sipping matti with her middle sister, quieter than they would be during the week, because they always spoke and laughed less when their father was in the same room. Her youngest sister was still sleeping. Their mother came into the living room, massaging her hands, having spent the last twenty minutes in the garden outside. The three women smiled at each other, sharing a mental joke about the father, who was watching the news as his fingers played with the dark brown masba7a. But Amal could read more of her mother's mind than the joke. She knew that five minutes ago, her mother was cutting mint with the knife, as the water from the hose ran to the roots of her plants. She knew that her mother had tears in her eyes because of an unresolved argument with her husband from a week ago. And she also knew that her mother mumbled a prayer to calm herself. It was not a recitation of an old prayer, not one of those verses that women copy on a little paper and keep in their purses for guidance and protection. It was her mother's personal prayer that came as much from the mint, the knife, the tears, and the earth, as it did from her religious learnings.
Amal, the oldest sister, twirled the dragon pendent that was hanging from her neck, as she did when she was anxious or drifting with her thoughts. At twenty nine, she was starting her second year as a history teacher at a private school in a suburb of Beirut, fifty minutes away from her parents' home where she still spent every weekend. Many of her students loved her because she went beyond textbooks and she really listened to them. But she was also repeatedly questioned, almost reprimanded, by the school principle and by some older teachers for what she taught and how she taught it.
She felt confined by the spaces she occupied, her home, her neighborhood, the Teachers' Room. All around her were quibbles, between her parents, between her youngest sister and her mother, between her middle sister and her father; teachers who were stuck in their old ways, sexism in almost every conversation, neighbors gossiping at each other; friends she had her first years of university, who had carried each other's bad habits a little too long and were now unable to see anything but the flaws in each other. Closing in on her were relationships that had once been love, blood kinships, or close companions, but were now sites of many cold and open wars. Gossip or the threat of it at every turn. No move was safe, innocent or welcoming. She caught herself going through every word she had said or did not say to make sure she would not be deliberately or unintentionally misunderstood.
But then again there was definitely something different. Moving closer to the center of her life was a desire for a woman she had recently met. It had been twelve years since her cravings towards women shocked and confused her, so the feelings were no longer new nor confusing. But this felt like a stronger, maybe more meaningful kind of desire. Then there were her two close friends, the ones who had opened the door for Diana to come into her life; they were also women who saw more than they were taught to see, and talked about more than what she had previously been given a chance to express.
And in the midst of frustrations at home and work, her middle sister, Rihal, was the one who must have sensed some change in her, because she was beginning to share private issues with her for the first time since they were both teenagers. She was embarrassed to admit that she too had undermined her sister, because she was the least academically inclined of her sisters. Rihal was the one who had once been most expected to go to business school and take on her father's job. Though Rihal did major in business, she hated it and did not do well at it. But Amal found out that while she was passionate about the old stories of her people, Rihal was learning old forms of carrying these stories. Rihal was interested in calligraphy and zajal and Arabic poetry, though she didn't know what to do with it, and felt like all she was doing was copying. Copying men. But Amal encouraged her to keep going.
All Amal could do was notice everything that was happening around her, especially the slow transformations in her, the remarkable changes that were folded within the monotony of her days that it was not always easy to appreciate them.
III.
The dragon feels itself turning into a woman again when the fire in its belly calms.
She feels depressed right after she has transformed back into her human state. She has to get used to the mundane, to time, to walking, to her hands instead of claws and her wings.
It is only much later, ironically, after she began to settle into the mundane and to listen to the sounds of the everyday, that she can begin transforming again. After she has re-learned to trust the serene voice rather than the anxieties throbbing in her stomach and muscles. At first, she turns into a cat. That happened right before her relationship with her girlfriend turned sour, when she had a hunch that all was not alright. Five months later, after they had broken up and when she was starting to accept all that had transpired, when the memories of her failed relationship became a simple sigh, she lived as an owl for a few hours of the night.
But it will take many months before the fire in her belly will rise again. It will not be, as she had imagined it would happen, when she became angry at her father for intimidating her sister Rihal, or when the principle of her school openly smirked at her in front of her colleagues. It will also not happen following the pride she felt when a group of her students gave her a letter expressing how much they appreciated her. Instead, the transformation will come like faith, a surrender to who she is, like taking off her masks and her burdens. It will come when she can see every emotion, when she can trace it calmly as it moves in her body and wraps around another feeling, around some memories, around certain people.
Then she will feel her wings flap fiercely, she will fly, and she will breathe exhilarated blazes into the air.
*From Karim Makdisi's "The Rise and Decline of Environmentalism in Lebanon." Oxford Scholarship Online: 17. See also
 http://al-akhbar.com/node/24556   بانة بيضون. "ماهر أبي سمرا يبحث في  بداية تشكل العنف البيئي."