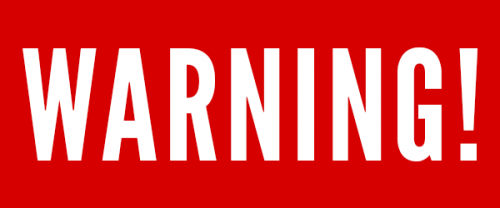 1- Overthinking 2016: it will be gone. It's not coming back. Yes, you've done things that were bad, you've found yourself in drama, you've witnessed a lot of injustice and violence, you felt like the whole world is falling apart. bas that was that. Another year is about to unfold, most likely it will not be much better, but at least 2016 is not coming back.
2- Getting carried away with US politics: because #shustafdna? We're not US citizens, yes we do live the impact of their election results, but we don't vote there do we? Instead, we advise to show solidarity with #blacklivesmatter, and other PoC movements, as well as #BDS.
3- Orange: the color not the fruit. We understand the trauma we've collectively endured, especially when certain someone got the #throne. It will trigger you, it will cause you pain, and will look really weird. 
4- Angry Men on Facebook: Just don't.
5- Lebanese Media: Immediately configure your channels program. You have nothing to lose but yet another sexist misogynistic report handling a sexual violence case. Hint: Popcorn time.
6- Hard liquor in most of Hamra's bars: Seriously? One glass of Jameson isn't supposed to give you a hangover, and a near death experience. Instead: More house parties.
7- Saying Yes: No, you will drop this word, and use it very selectively. You want to go out? NO. Can I have your number? NO. Will you give me money? NO. The list will go on. Instead, we advise that YES be used in situations like: Do you need my support? YES. Do you want to join an amazing feminist meeting? YES.
8- Being burned out by the world, facebook's "political statements," and the violence of the system.
9- Postponing writing, or giving in to your insecurity that prevent you from writing more.
10- Isolating yourself, wallowing in your agony, hating everyone. True, sometimes it is good and necessary to be by yourself, but it is even more important to find your own community and sisters, your safe place from  where you can think, act and take care of yourself. We wish that for you in the years to come.